What Is A Certified Financial Planner
Mission Statement written on Certified Financial Planners Website
The mission of Certified Financial Planner Board of Standards, Inc. (CFP Board) is to benefit the public by granting the CFP® certification and upholding it as the recognized standard of excellence for personal financial planning. The Board of Directors, in furthering CFP Board's mission, acts on behalf of the public, CFP® certificants and other stakeholders.
For More Information : http://www.cfp.net/aboutus/mission.asp
Why A CFP® Professional ?
CFP® professionals are dedicated to using the financial planning process to serve the financial needs of individuals, families and businesses. Most CFP® professionals have earned a four year college degree in a finance-related field, and have completed a course of study in financial planning approved by the CFP Board. To earn the prestigious CFP® certification and remain certified as a CFP® individuals must maintain four main requirements: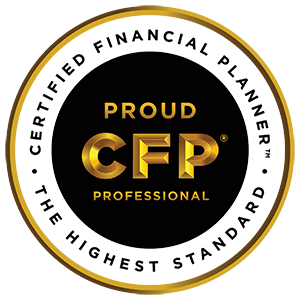 Examination
Experience
Ethics
Education
Compliance with these four areas informs you that an individual who holds the CFP certification mark is well prepared and qualified to give sound, professional advice.
CFP®CERTIFIED FINANCIAL PLANNER™ and federally registered CFP(with flame logo) are certification marks owned by the Board of Certified Financial Planner Board of Standards. These marks are awarded to individuals who successfully complete CFP Board's intitial and ongoing certification requirements.
This information was obtained from the FPA, Financial Planning Association's website.